In honor of National Dog Day, the pet parents here at Signature Worldwide wanted to celebrate our sweet furry children who are always anxiously awaiting our return home from a long day at work. We'd like to introduce you to a few pooches that are close to our hearts, and while we know they aren't puppies, don't be surprised when you see some of our favorite feline friends. We just couldn't bear to leave them out of the mix.
CLYDEY + CALLIE always make Training Account Manager Norma Jarman's day. Clydey is a 10 year old black & tan Dachshund who LOVES squeaky toys, especially when they resemble Snoopy. Every week when Norma returns home from a long week on the road, Clydey hops right into her suitcase to see what treats she brought him. Callie is a long-haired, brindle Dachshund who is almost 6 months old and loves to explore. So far, Norma's found her hanging out in the dryer, closet, suitcase and even the bathtub! "They are my kiddoes, and I could not love them more…when I get home from traveling/training, they take away all of the frustration and hassle I may have experienced on the road that week," says Norma. "These two make everything better!"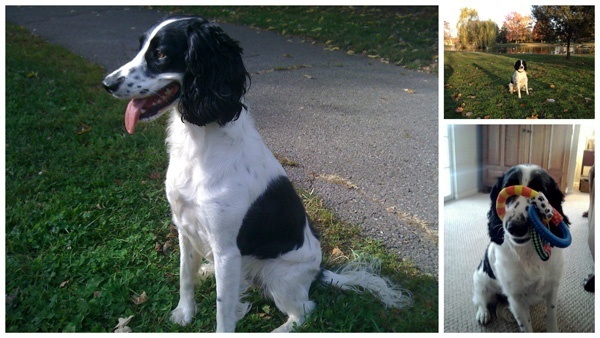 SCOUT calls Senior VP of Sales – Hospitality, Holly Zoba, her mom and best friend. Scout takes her heritage as a springer spaniel seriously and loves to roam the parks and lakes looking for birds to flush out of hiding or squirrels to chase around trees. She will occasionally stop moving to pose for a picture but other than that, she is on the move.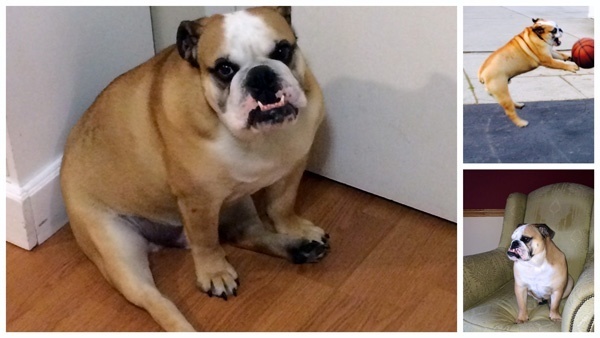 LINCOLN is quite the stud. This sweet boy and his adorable under bite were adopted by Account Executive Brian Syrett when he was just 6 months old. These days, you'll find the three year old English Bulldog lounging around the house or enjoying a game of pickup basketball outside with the kids. Watch out, the boy's got game!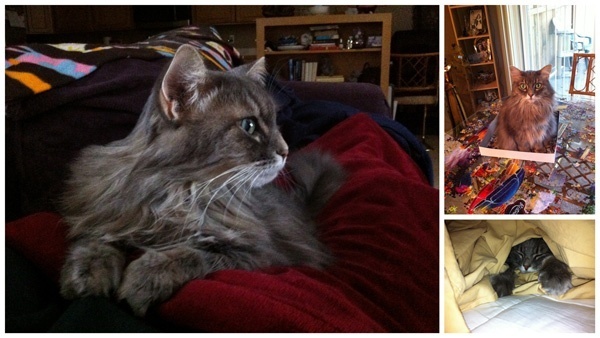 ARIEL adopted Training Account Manager Merry Gagg years ago and has had her wrapped around her paw ever since. When sweet Ariel was just five years old, she was diagnosed with Lymphoma and the vet predicted she only had 2 months to live. With aggressive treatment and plenty of lovin' from her mom, her health quickly improved. Now, 14 years old, she's still as sassy as ever and Merry will always love her like crazy.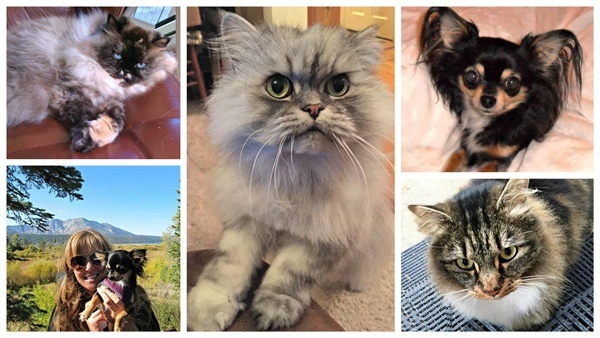 Training Account Manager Kristy Westfall Moyer takes the cake with the biggest clan of pets. She has one dog named HARLEY, who is an adorable long-haired Chihuahua, and three precious cats, PHANTOM, ISIS and COSETTE. When out for a walk around town, you'll find Harley popping his head out of Kristy's backpack carrier while Phantom relaxes in his comfy stroller.
Happy National Dog (and Cat) Day from Signature Worldwide!