What do some people fear more than death? Public speaking! Ideally, we should be delighted to have the opportunity to stand up and make an important presentation to colleagues or customers. But more often than not, it's a dreaded proposition.
Our guide will share seven techniques to banish your fears and deliver memorable and compelling presentations. Tips on how to:
Find your X Factor
Fine tune your message
Establish and satisfy a need in your audience
And more!
Fear evaporates in the presence of a presentation that is well prepared, solidly organized, and given plenty of practice. Our eBook, based on our popular Persuasive Presentation Skills course, will help prepare you for delivering a great presentation. Just fill out the simple form to download your copy.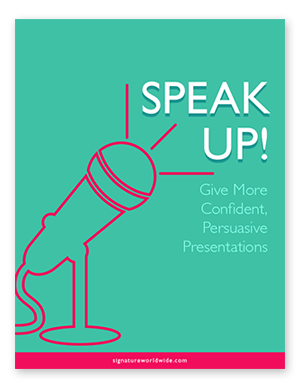 "*" indicates required fields