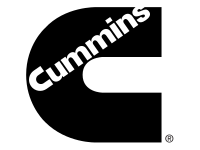 Cummins provide sales, service, and parts for their clients around the world who have / use their state-of-the-art diesel and natural gas-powered engines for on-highway and off-highway use. The Cummins Western Canada division had identified some internal challenges which were causing division between management and front-line staff. An "Us" versus "Them" culture had led to a lack of trust and morale within the front-line associates and combined with a lack of performance feedback had then led to failing customer service. There was a strong need for culture change regarding customer experience.
Cummins specifically wanted their brand statement, "I am Cummins", to become the mentality shift throughout the organization. This meant that every touch point along the customer journey must be dealt with in the same consistent and professional manner, from management to front-line associates.
Signature Worldwide were able to customize a training and reinforcement program that would provide results long after the initial training was complete.
Signature' Coaching for Performance course was delivered on-site to middle management and executive leaders. This was followed up with on-site customer service / sales training for the parts and service customer facing team. The final piece of on-site training was delivered to the Field Service Technicians or brand ambassadors. These are the key people who can make or break a client relationship and require a more polished skillset than the other training programs.
By implementing a management reinforcement program, it showed, company-wide, that Cummins Western Canada were committed to change. The Coaching for Performance training followed by One2One Coaching Sessions helped managers learn and retain practical skillsets to confidently communicate feedback to employees.
Following the success of the manager coaching program, Signature delivered customer experience and inside sales training to all client-facing employees at the Western Canada Cummins locations. Immediately after these deliveries, a full training reinforcement program was put into action, which included the following: Assurance calls provided measurement for the Parts and Service departments; monthly 20-minute Customer Experience Training (CXT) sessions for all employees; customized Monthly Performance Reports for leadership; and monthly phone meetings between senior Cummins management and Signature's Account Manger to discuss program.
The customized customer service and inside sales training and reinforcement program defined the service standards and expectations with employees and managers so everyone was on the same page. They were working as Team Cummins rather than individuals.
As a result of our training program, Cummins Western Canada increased their NPS scores by 19% in the 2 years following training. Cummins leadership shared their belief that the on-site training and CXT reinforcement sessions were the keys to creating buy-in and participation and were ideal for getting the team recharged with an "I am Cummins" mentality.
Ready to get more from sales and customer service training? Our proven process will set you up for success.