Licensee

training offered in virtually every part of the world
We offer our industry-leading training programs through our global network of licensees.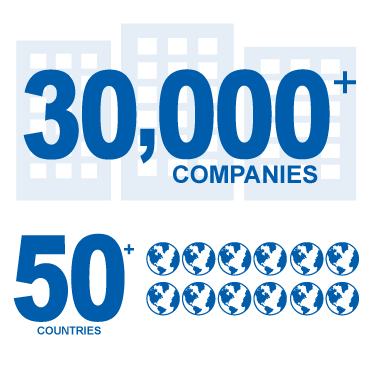 Extending our sales and customer service training capabilities through a global partner network.

Through a global network of licensees, Signature Worldwide has the ability to conduct training in virtually every part of the world. Signature has provided training for over 30,000 companies in over 50 countries. Our target is to provide training for over 50,000 companies in over 100 countries by 2026.
Languages Spoken: Portuguese, English

Countries Served: Argentina, Bolivia, Brazil, Chile, Paraguay, Peru, Uruguay
Languages Spoken: French, English

Countries Served: Canada
Languages Spoken: Spanish,
English
Countries Served: Belize, Colombia,
Costa Rica, Ecuador, El Salvador,
Guatemala, Honduras, Nicaragua,
Panama, Spain, Venezuela
Languages Spoken: French, English,
Greek, Spanish, German, Turkish, Arabic
Countries Served: Albania, Algeria, Austria, Belarus, Belgium, Bosnia/Herzegovina, Bulgaria, Croatia, Cyprus, Czech Republic, Egypt, England, Estonia, France, North Macedonia, Germany, Greece, Hungary, Iraq, Ireland, Italy, Jordan, Kuwait, Latvia, Lebanon, Libya,  Lithuania, Luxembourg, Moldova, Montenegro, Morocco, Netherlands, Oman, Palestine, Poland, Portugal, Qatar, Romania, Russia, Saudi Arabia, Scotland, Serbia, Slovakia, Slovenia, Switzerland, Tunisia, Turkey, Ukraine, United Arab Emirates, Wales, Yemen
Testimonials

Reasons to Love Us
See why our clients value what we do, in their own words.




Slide
A major reason we continue with Signature Worldwide training is the constant reinforcement program. It has become our measuring stick for employee performance.
Slide
Over the years your training programs have set the bar high and made our business a shining example of how to do things better to be "Best In Class". We really appreciate how you have tailored these classes to fit the new climate we are living and selling in today. Looking forward to the next series and what we can deliver to our clients as we view the future and life beyond the pandemic.
Vice President of Sales & Revenue Generation
Slide
I have worked with Signature for many years at all of my properties because they help my people feel and sound more professional on the phones, which helps us to sell more rooms. We are able to sell more rooms at a higher rate, which helps my hotels maintain the top spots in RevPAR index month after month. Whenever we open a new hotel, we always bring Signature in from the start.
Slide
Our program was designed especially for Pacifica. What makes it really effective is that it is in tune with our business needs. We didn't want some off-the-shelf training product.
Director of Training and Development

Proven Process

Make the Difference
By putting Signature's Proven Process to work, our hotel customers realize higher call conversion rates, increased sales, improved customer satisfaction, and great referrals from guests.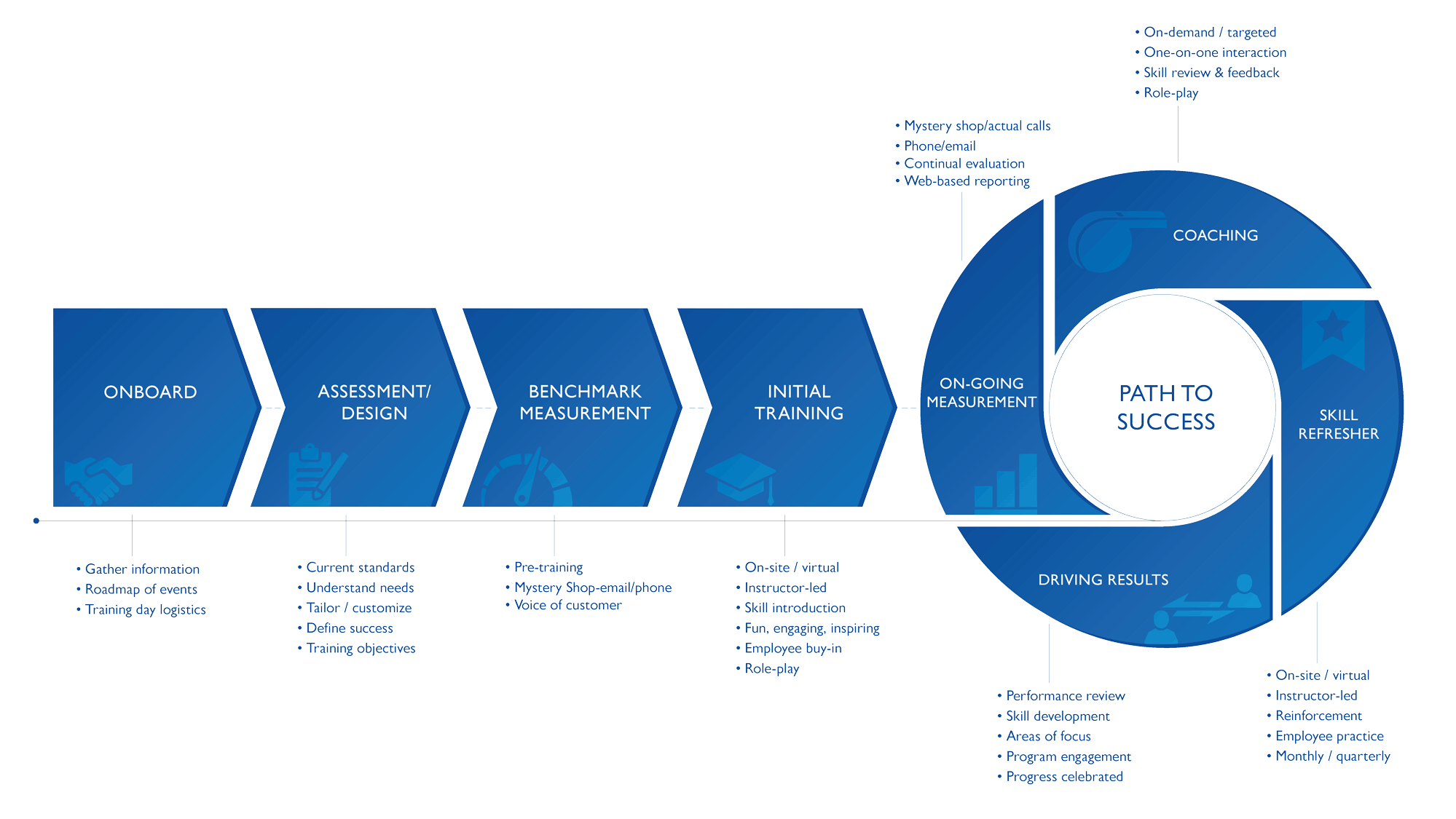 Ready to get more from sales and customer service training? Our proven process will set you up for success.