Our exclusive results-driven online reporting system.
Ascend delivers up-to-date online reporting for clients utilizing our mystery shopping services and coaching tools. See your results instantly with our dynamic and powerful reporting system.
Ascend offers a variety of report types with adjustable parameters to ensure you get exactly the data you need. Metrics can be viewed by your market segment, brand, company, site, all the way down to the employee level.
Easily listen to specific employee mystery shopping calls displayed within your reports.
Capture employee performance and utilize the skills report to view which trained skills are sticking, and which need more reinforcement.
Responsive and Interactive Dashboard
With enhanced reporting features, easy accessibility and a user-friendly interface, Ascend's dashboard gives you a quick glance at the health of your training program on all of your devices.
Access important, summarized information immediately upon login.
Change your view with the click of a button for a look at what is trending.
Device-responsive dashboard adjusts based on how you access the system.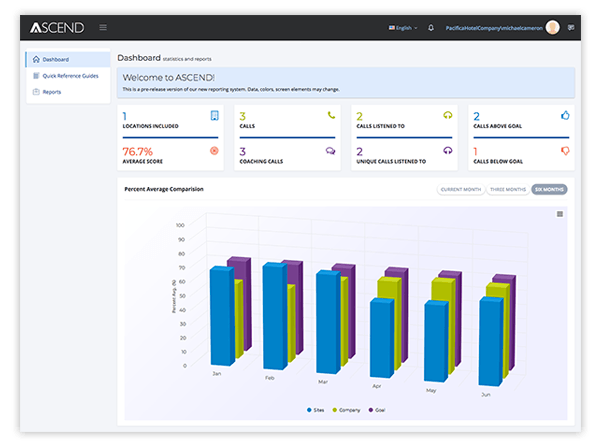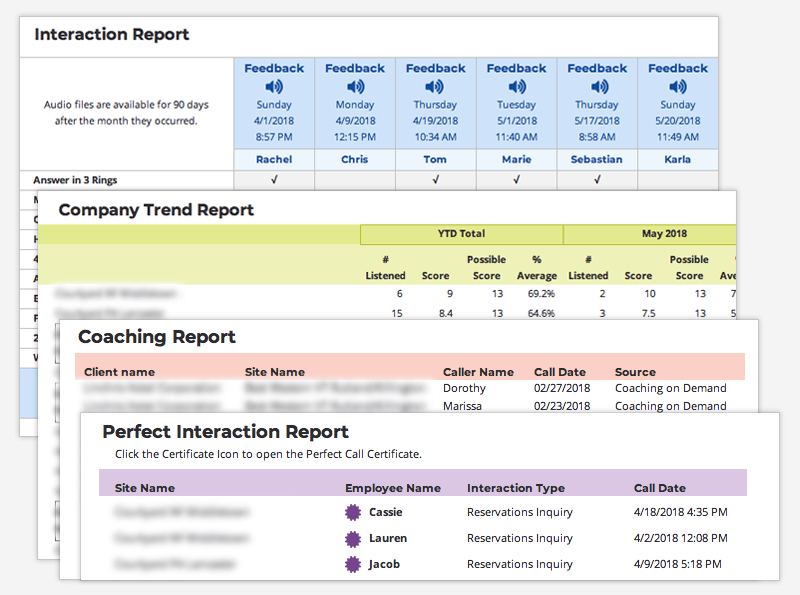 Integrated and aggregated reports allow a high level performance overview of your team. Take advantage of ultimate ad hoc reporting flexibility including:
Date range
Call types and conditions selection
Site and employee level inclusion
Our new Interaction Report provides information about the many touch points you have with your Signature Team, including mystery shopping, instances of coaching, and measurement results.
Know Your Results with Ascend Reporting