Signature Worldwide Partnership Consideration
Signature Worldwide is a leader in training employees to deliver legendary customer service while increasing sales. Since 1986, our proven process for training has provided a measurable ROI for our customers, compelling them to return year-after-year. Our fun, inspiring, and results driven programs have been delivered to over 30,000 companies in over 50 countries. Our 10-year goal is to deliver training programs to 50,000 companies in 100 countries. We are excited that you are interested in partnering with us to make that happen!
We take our partnerships as serious as we take our training results. And, we are as committed to our partners as we are to our clients. Our goal is a mutually beneficial partnership that produces a financial return within the first 90 – 120 days. To ensure our companies have the appropriate alignment to provide mutually beneficial results, we ask that you answer a few questions about your company. Additionally, we have provided some key points about our company that you may find useful.
Signature Worldwide operates domestically through our corporate office in Dublin, Ohio (city just outside of Columbus, Ohio) and internationally through licensee partners. Our core focus is to inspire improved customer service experiences, around the world, through training solutions. While the main industries we service are hospitality, equipment and multifamily housing, we have provided customized training solutions for nearly every industry. Ultimately, our customer "sweet spot" includes organizations that have more than five locations, a strong customer service culture, invest in employee development, and have an ROI defined need for improvement in sales and service.
Our training programs are designed to elevate sales and service delivery with a goal of improving our client's ability to acquire and retain customers. Our classes are instructor-led and can be delivered on-site or through a virtual classroom. What makes our training solution most effective is that we believe training is not an event but a process. Therefore, our training programs are coupled with reinforcement that is delivered monthly, quarterly, or annually through a combination of mystery shopping (measurement), coaching, and skill refreshers to ensure training sticks. And, ultimately, we believe training can and should be fun!
We feel strongly in listening to the voice of our customer and our employees. We measure our trainers, our coaches, our mystery shoppers, and our scorers every month on their delivery of our program through the Net Promoter Score (NPS) process. We proudly display our NPS results for 2017 of 81%. Additionally, we feel strongly in a culture focused on our employees, which currently totals 130+. We measure our employee satisfaction yearly. We are also proud to share our employee satisfaction score of 85% for 2017.
If there is other information you would like to know about Signature Worldwide, don't hesitate to ask!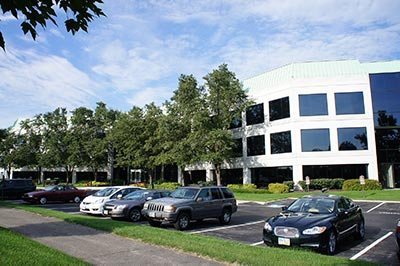 Ready to partner with us? Fill out the form below!