REINFORCEMENT

TRAINING REINFORCEMENT COMBATS THE FORGETTING CURVE
Adult learners will forget the information, skills or behaviors originally trained if reinforcement does not take place.
Why Do We Need to Reinforce?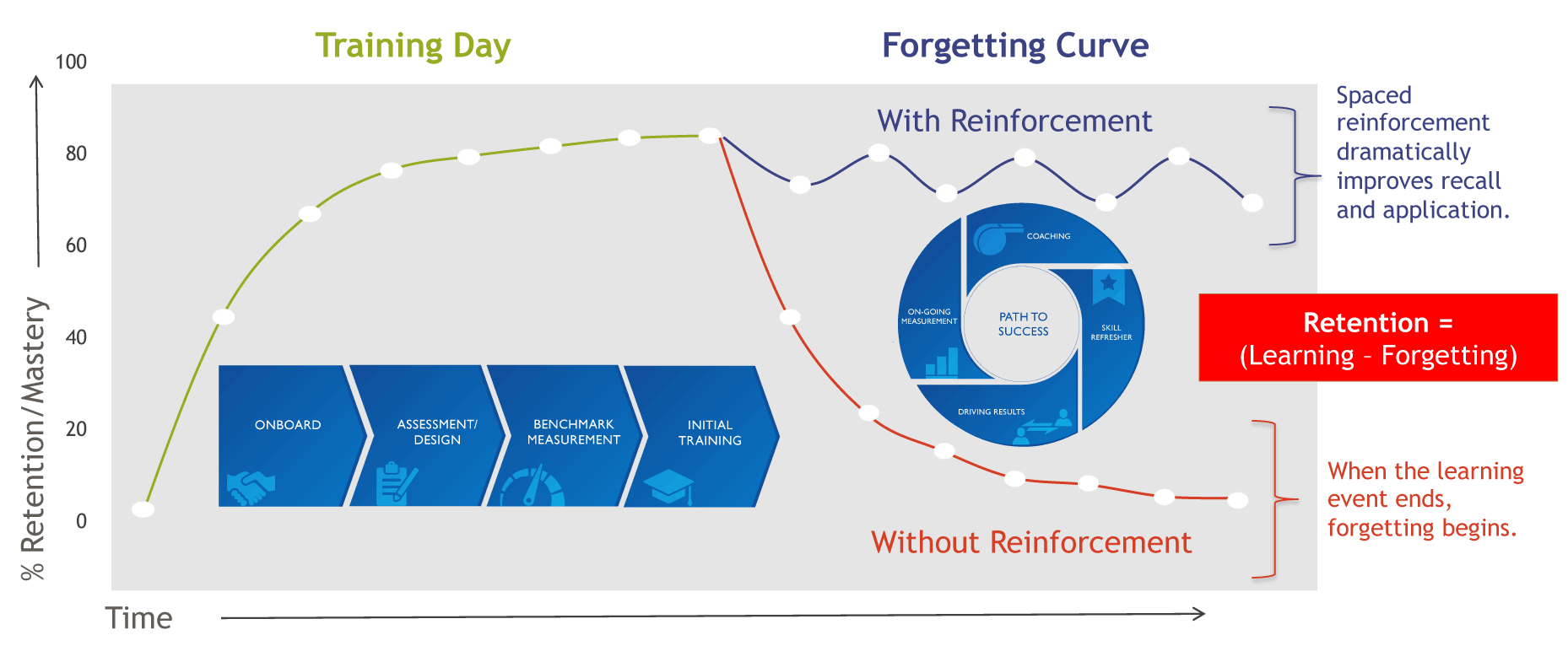 There are many training companies out there that offer training.  And, while they may do a satisfactory job delivering initial training, Signature Worldwide has world class results when it comes to providing initial skill and behavior development.  But what we know is training does not stop there, because the forgetting curve is so prevalent in adult learning without reinforcement.  Our proven process continues the training journey using reinforcement to ensure the skills learned are recalled and able to be applied to drive your business outcomes.
Signature's "Path to Success" combating the forgetting curve is made up of four key elements:  On-going Measurement; Coaching; Skill Refreshers; Driving Results to ensure training sticks.

The first component of reinforcement we employ to ensure training sticks is ongoing measurement.  Our on-going measurement will utilize various ways to measure the skills we have trained your team, which may include mystery shops and feedback tools that are reported on using our proprietary reporting system Ascend.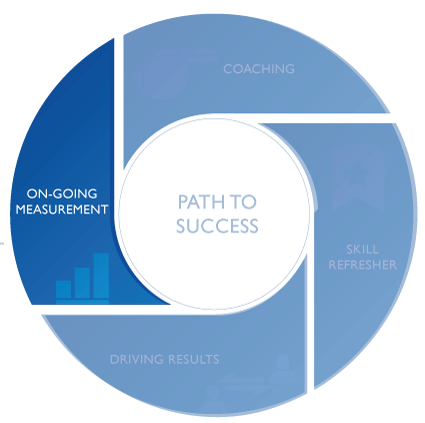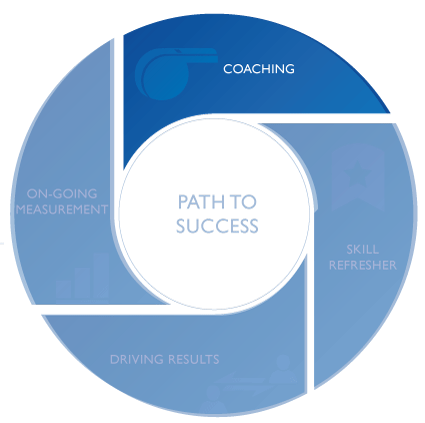 The next element of our reinforcement provides in the moment coaching for your employees.  Our experienced coaching team create opportunities for individuals to connect, review skills learned in the initial training and role play scenarios to help your employees practice skills they are developing through Signature's program.

The third piece involved in our path to successful skill development focuses on spaced learning.  This space learning comes in the form of instructor led training refreshers which can be delivered in person or virtually and can vary in length.  We have refreshers that are 20- 30 minutes, and we have refreshers that can be of the half-day variety.  We will build a skill refresher cadence that best fits your team's availability and experience.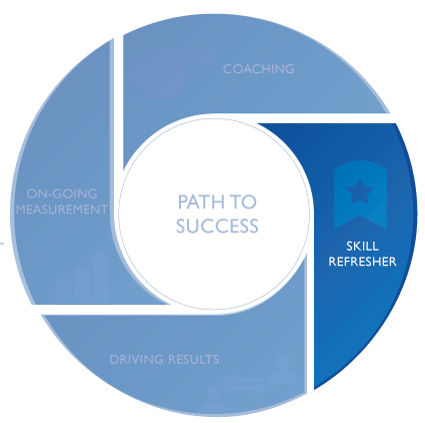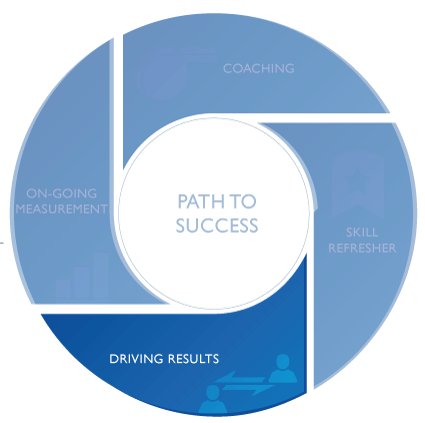 The final part to our ongoing reinforcement is where your dedicated Signature account manager will regularly meet with your management team to review your employees' performance relative to the skills trained and the business goals established at the beginning of our process. These meetings utilize engagement reports that track your teams progress and identify where there are opportunities to further develop skills to produce results.
Testimonials

Reasons to Love Us
See why our clients value what we do, in their own words.



Slide
Always looking for new approaches in training our employees and giving Mustang's customers an exceptional customer experience is probably the main ingredient that Mustang has received from Signature Worldwide. in our 20-plus year partnership, Signature has helped develop many of our counter reps into some of the very best in the industry. Every employee at Signature has been instrumental in that improvement from the top management, to our account representative, to the interviewers and analysts that listen to the transactions with the customer and help our managers & supervisors coaching their people taking the incoming calls. Their focus and Mustang's focus are on providing "Customer 1st" service with every call.
V.P. Customer Experience, Mustang Cat
Slide
Company Wrench, is a leading heavy construction equipment dealer, servicing the construction, demolition, recycling, scrap, waste, utility & other industries, with 11 locations across 8 states. We selected Signature Worldwide to provide their Equipment Edge Inside Sales Training for our team members, in order to create a consistent message across the company. We have been extremely pleased with the training program that Signature Worldwide implemented for us. The training account manager (TAM) cares about what is going on in our business and makes each individual part of the training process inspiring and fun. Her efforts to create an engaging atmosphere within the virtual classroom is highly effective and our team members have all benefited from this communication style.
Customer Service Manager, Company Wrench

Slide
Over the years your training programs have set the bar high and made our business a shining example of how to do things better to be "Best In Class". We really appreciate how you have tailored these classes to fit the new climate we are living and selling in today. Looking forward to the next series and what we can deliver to our clients as we view the future and life beyond the pandemic.
Vice President of Sales & Revenue Generation
Slide
A major reason we continue with Signature Worldwide training is the constant reinforcement program. It has become our measuring stick for employee performance.
Proven Process

Make the Difference
By putting Signature's Proven Process to work, our hotel customers realize higher call conversion rates, increased sales, improved customer satisfaction, and great referrals from guests.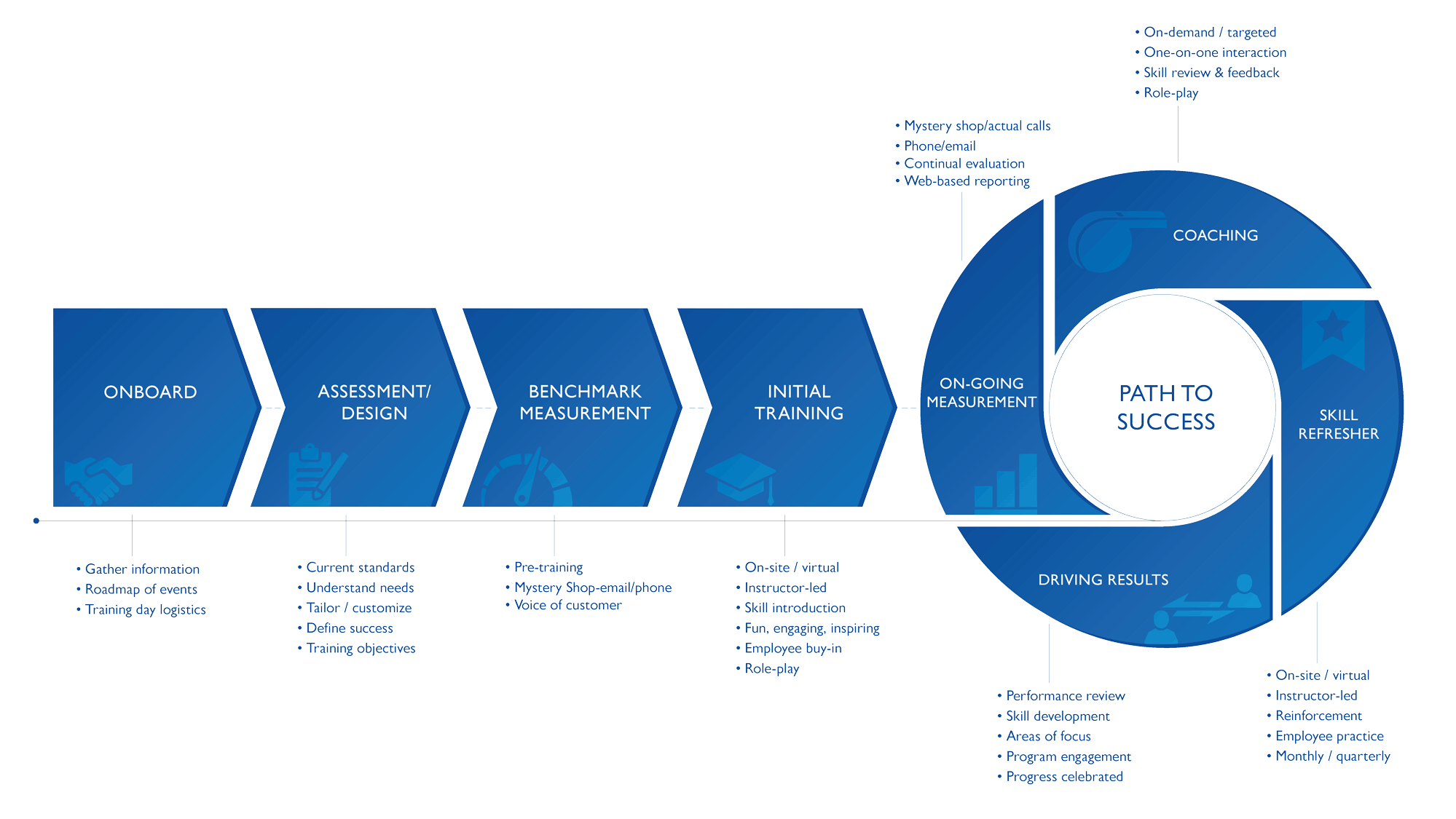 Ready to get more from sales and customer service training? Our proven process will set you up for success.