Complete sales training programs and classes ensure success from prospecting and building relationships to negotiating and closing the sale.
Signature Worldwide's sales training programs cover all facets of the sales process. Our programs will give you the tools necessary to develop and execute sales plans that get results - and give you a decisive edge over your competition.
Whether you have a need for phone sales training - inbound or outbound, in-person sales appointments, telephone or email prospecting, cold calls or site-tours, Signature has your solution. We have been researching sales strategies, developing sales training programs and continually updating our content to reflect the changing habits of prospects, influencers and decision makers.
Our professional sales training solutions include:
Drive revenue and boost profits by giving your professional sales team foundational, customer-focused skills.
Is your sales team feeling frustrated because they don't have the tools they need to sell in today's new environment? Teach your sellers how to focus on the new buyer's journey and stand apart from their competitors using this new sales training process.
Teach your sales team how to uncover leads in today's online environment and break through the clutter to get on the radar of qualified prospects.
Strengthen your team's negotiation skills by giving them the ability to ask high impact questions and uncover knowledge to gain an advantage.
No matter your team's experience, give them the ability to more confidently deliver impactful presentations that engage audiences and achieve desired outcomes.
Prospect the Right Way: Six Tips to More Leads
These tips will make a noticeable difference in your prospecting abilities as soon as you're done reading.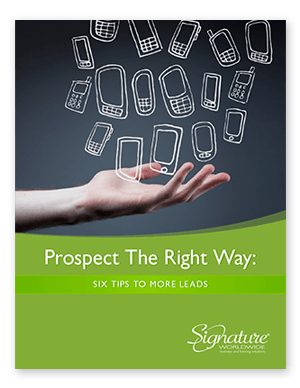 Speak Up! Give More Confident, Persuasive Presentations
Our guide will share seven techniques to banish your fears and deliver memorable and compelling presentations.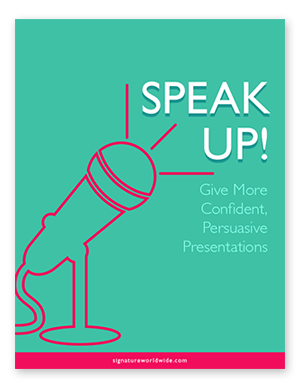 Ready to get more from sales and customer service training? Our proven process will set you up for success.