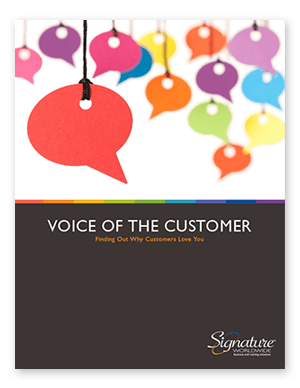 Voice of the Customer: Finding Out Why Customers Love You
We survey thousands of our customers every month. Find out what we've learned and how this applies to the way you do business.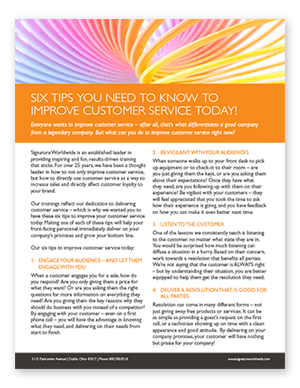 Six Tips to Improve Customer Service Today
Here is actionable information that you can implement to improve your customer service NOW.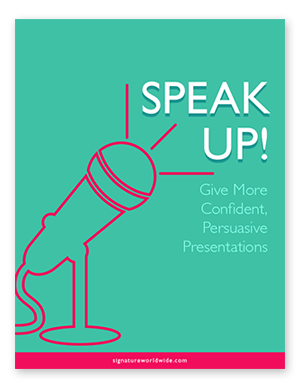 Speak Up! Give More Confident, Persuasive Presentations
Our guide will share seven techniques to banish your fears and deliver memorable and compelling presentations.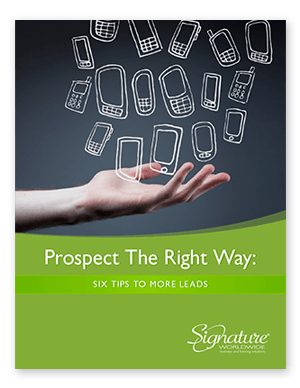 Prospect the Right Way: Six Tips to More Leads
These tips will make a noticeable difference in your prospecting abilities as soon as you're done reading.
Ready to get more from sales and customer service training? Our proven process will set you up for success.