Our brand promise is simple: we are inspiring and fun, results-driven, and provide training that sticks. When we speak at an event, we infuse our brand promise in the way we present. We engage participants by challenging their thinking, providing thought-provoking information and discussion, and leave them with tips and tools that will stick with them long after they return to the office.
Do you need highly interactive sessions on topics critical to improving your business today? Yes, we have them! We offer tailored sessions for various types of events, audiences and industries, with topics ranging from enhancing the customer experience to sales effectiveness to instructional design theory, just to name a few. We offer compelling sessions on leadership and employee engagement which include managing change within your organization and creating a culture of lifelong learning. Whatever your event or audience, we have an incredible speaker that will inspire your attendees.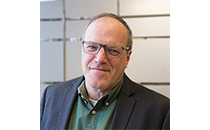 Featured Topics:
Customer Experience
Customer Service
Destination Field Service
Negotiating
Sales Strategy
Barry Himmel joined Signature Worldwide in 1996. As Senior Vice President, he is responsible for identifying and developing new markets. During his tenure, Barry modified Signature's hospitality training programs to be effective in other industries such as equipment rental, multifamily housing, government and party rental.
Prior to joining Signature Worldwide, Barry worked for CompuServe, Inc., as manager of customer service quality, and Information Dimensions as a trainer, training manager, manager of customer service, and director of sales and marketing support. He also worked for NCR Corporation as an education analyst. Barry has a bachelor's degree in business education from Miami University of Ohio and an MBA from the University of Dayton. He is a frequent speaker at industry and educational events and has written numerous articles on training.
Connect with Barry Himmel:
LinkedIn
Articles written by Barry Himmel:
ForConstructionPros.com
Rental Management Magazine
Training that Sticks Blog
Featured Topics:
Customer Experience
Customer Service
Sales Strategy
Gary Adam joined Signature Worldwide in September 2020. As National Sales Director, he is currently responsible for identifying and developing opportunities within the Behavioral Health, Equipment Rental, and Hospitality Industry as well as pioneering new strategic customer growth opportunities in the future.
As a Senior Executive, Gary has worked for several public and private companies to expand their business on a global scale. Prior to joining Signature, Gary was VP of International Sales at RG Barry Corp where he built an International distributor network for the Baggallini®, Dearfoams, and Foot Petals® brands. Gary also spent 10 years with Rocky Brands in the role of Sr VP & GM of Rocky Canada and President of International Sales. Over the course of his career he has traveled to 5 continents, 43 countries and 158 cities.
Connect with Gary Adam:
LinkedIn
Ready to schedule? Fill out the form below to request one of our speakers for your next event today!
Speaking Engagement Request Form